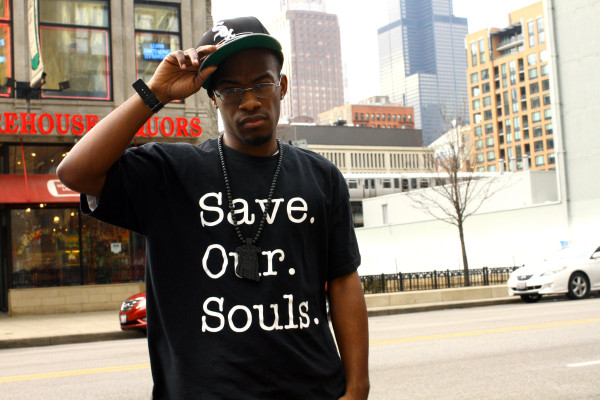 Chicago based emcee Add-2 is coming off the release of his highly acclaimed project, Save.Our.Souls, which dropped back in late March. 26 year old, Add-2, is an opinionated artist whose music transcends hip hop & soul with a smooth delivery and expressive lyricism. He seeks not to merely make music for the sake of making music, but to inspire many and to create a cultural movement that challenges modern ideals. Add-2 's unique talent and skill on the mic is just a couple reasons why he a rising artist that you should definitely be looking out for!
We were fortunate enough to have the opportunity to chop it up with Add-2 and get his thoughts on a variety of topics including: his music making process, his life in Chicago, his relationship with Common, his recently released Save.Our.Souls project, and much more.
Check out the CloudMusiq exclusive interview below.